Board of Directors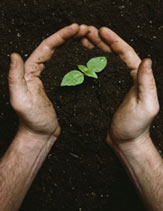 Kelli Brammeier, Enterprise
Rebecca Cody, Ameristar Casino
Kathy Dougherty, Barnes-Jewish St. Peters Hospital
Kyle Gaines, St. Charles County Ambulance District
Andrew Haines, St. Louis Sports Ventures
Nicole Kozma, St. Louis Children's Hospital
Sharon Lee, Siteman Cancer Center at BJSPH
Steve McKinstry, U.S. Bank
Heidi Meister, Citi
Trevor Rees, St. Charles City-County Library District
Debbie Rutsch, President - Friends of the Library
Victoria Schmitt Babb, Unlimited Play
Larry Shroth, Ameren UE
Mandy Studer, MLS & Associates
John Thoelke, DDRB
Dr. Danielle Tormala, City of St. Charles School District
Kris Weidenbenner, New Frontier Bank
Blake Wyatt, New Frontier Bank
From Our Board Members...

The value of libraries in our community
Libraries are critical to a strong community. Our community is lucky to have such a wonderful resource to help promote literacy and life-long learning.
~ Dr. Danielle Tormala, Board Member
City of St. Charles School District
A world without libraries would limit our overall progress as a society.
~ Steve McKinstry, Board Member
U.S. Bank
Dollar for dollar, the Library District provides overwhelming return on investment for the tax dollars they receive and offer a wealth of information, programs and materials to the public. The district is on the forefront of technology, both in terms of in-branch computing services as well as material that can be accessed from home (E-books, audio books for I-Pod, etc.). If there is anywhere that our tax dollars truly are hard at work, it is at the local branches of our library district.
~ Kyle Gaines, Board Member
St. Charles County Ambulance District
Libraries are valuable due to the free and easy access to many programs, activities and resources that would be cost-prohibitive for most individuals otherwise. Everyone in the community with a library card has equal access to materials and services regardless of social status.
~ Warlene Reed, Former Board Member
View Library Foundation Board Meeting Minutes, Investment Policy and Privacy Policy here.