Board of Directors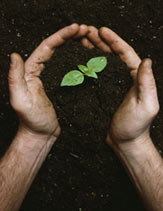 Nicole Kozma -
President,
(St. Louis Children's Hospital)
Tim Brasher-
Vice President,
(Swim Theory)
Greg Gettman -

Treasurer, (

McClay Senior Care

)
Molly Dempsey -
Secretary,
(St. Charles County Government)
Kim Caulfield (Cushman and Wakefield)
Rebecca Cody (
Enterprise Holdings
)
Kathy Dougherty
(Barnes-Jewish St. Peters Hospital)
Jim Dreyer (
Orchard Farm School District
)
Tammi Kneib

(

U.S. Bancorp

)
Liz MacDonald
(Lindenwood University)
Steve McKinstry (U.S. Bancorp

)
Mary Reese
(St. Charles City-County Library Board of Trustees)
Jon Robinson (Slalom)
Debbie Rutsch (Friends of the Library)
Dr.
Danielle Tormala - (City of St. Charles School District)
From Our Board Members... [1]

The value of libraries in our community
Libraries are critical to a strong community. Our community is lucky to have such a wonderful resource to help promote literacy and life-long learning.
~ Dr. Danielle Tormala, Board Member
City of St. Charles School District [2]
A world without libraries would limit our overall progress as a society.
~ Steve McKinstry, Board Member
U.S. Bank
View Library Foundation Board Meeting Minutes, Investment Policy and Privacy Policy here [3].