Get Involved



The Library Foundation is always seeking individuals with a passion for reading and and an interest in volunteering to support our ever expanding programs. With a commitment to the community, we currently have three ways to serve.
Volunteer to support our programs - Whether you are interested in serving seniors or children, Books to You and Ready to Read are great ways to give back to the county.
Host a book drive - The Foundation is committed to providing books through our Ready to Read Literacy Kits, literacy classes, and mini libraries throughout the county. Your collected books will support these initiatives and empower us to give the gift of reading to those who need it most.
Join our Emerging Library Advocates - If you are a library lover your fresh perspective can help introduce others like you to all that our libraries have to offer. Emerging leaders help the Library Foundation enrich the opportunities and experiences that our public libraries provide.
Contact us for information on how to get involved! Email or call Karen Guccione-Englert at kguccioneenglert@stchlibrary.org 636-441-2300, ext. 1517.
TAKE THE PLEDGE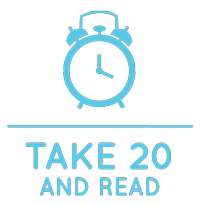 to read 20 minutes a day!