On Monday, June 22 St. Charles City-County Library Branches opened their doors and returned to in-person Library service. Learn more here [1].
Note: Due to recent flooding, the Kathryn Linnemann Branch remains closed.
Calling all Library lovers!
The St. Charles City-County Library Foundation is raising funds for a new Bookmobile for the Library.
Donate to the Bookmobile here. [2]
We have had a recent update with further details that we would like to share. The bookmobile is more than a van with books. It's a Library on wheels as
a method of alternative service delivery that extends Library services to places in our communities that have limited access to full-service Branches.
There will be a wheelchair lift and two entry/exit doors. There will be shelving for a wide variety of materials and some inside seating. It will have technology for customer and staff use including wifi, printing, and copying. The bookmobile will have an outdoor video screen with an awning and seating for classes and events. The Library on wheels will have all season heating and cooling. The chassis is built on one that allows for safe travel on rural, in town, highway road, and to hold the heavier load.
The recommendation for the vendor was presented for Library board approval on July 14. The project was awarded to Summit Bodyworks Specialty Vehicles out of Fort Lupton, CO not to exceed the amount of 314,619.
Watch the following video. [3]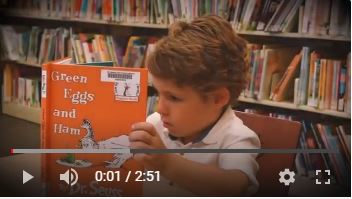 [3]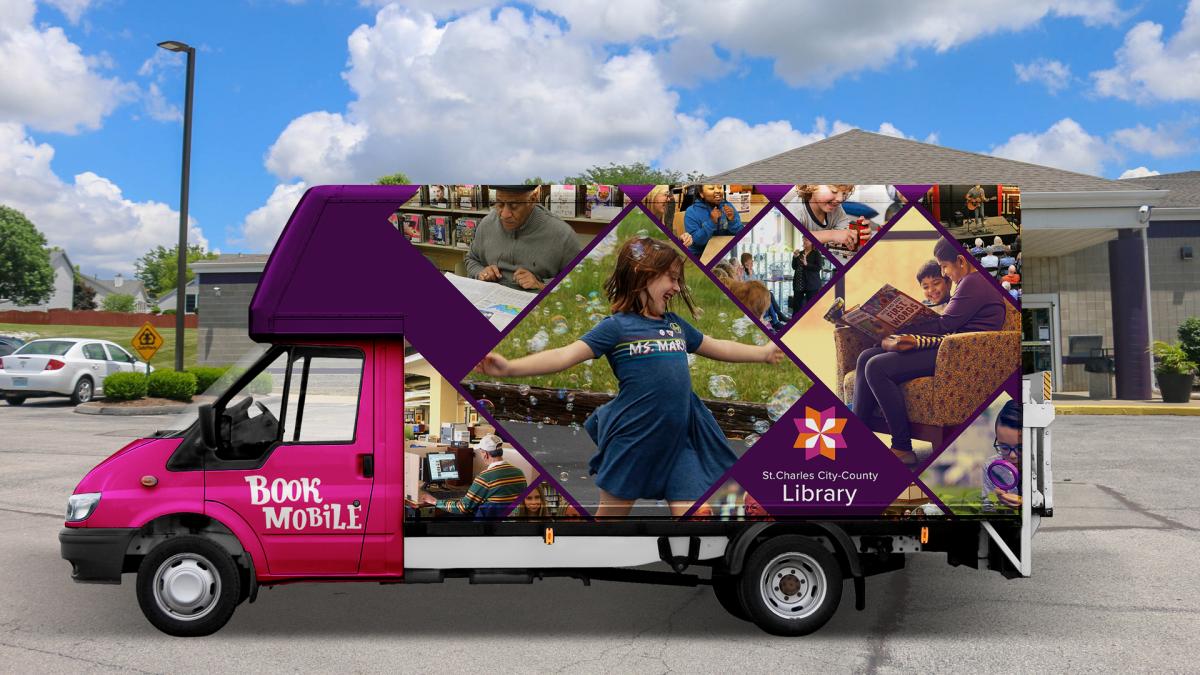 [2]
With a focus on community outreach, children's programming and facility development, the Library Foundation builds upon a solid tradition of service to the community, while planning for the future. An investment in the Library Foundation is an investment in the St. Charles community; one that we will all benefit from for generations. Click on the icons above to find out more about each program.
Reading together encourages a child to associate reading with love and comfort.
The more words a child hears, the larger the child's vocabulary and the more likely he or
she will be a proficient reader. Try reading together for at least 20 minutes each day!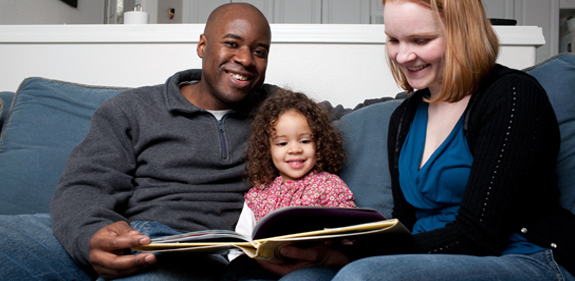 Our mission: To enrich and empower lives by providing literacy and opportunities to grow by continually working together to engage the community through charitable giving.