Buy a Brick Campaign for Spencer Road Library



If you have driven down Spencer Road in St. Peters recently, you have probably noticed the brand-new, state-of-the-art Spencer Road library that opened in March 2012. More than doubling the space of the former Spencer Road facility, the new building offers expanded access to computers, a gathering and connecting space for groups, more conference and study rooms, and new areas for you to read, converse or just enjoy, both inside and outside.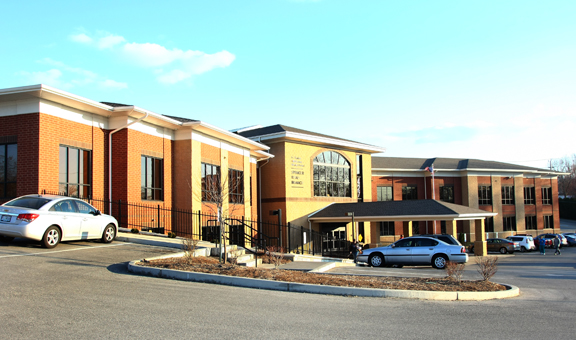 Your Impact
Please consider supporting "(re)Discover Your Library, A Campaign for the NEW Spencer Road Branch", by purchasing a commemorative brick which will be placed on site. Your generosity allows the library to provide many excellent programs and services that our community has come to rely on. When you support the library, you help children learn to read, help adults find jobs and help our community come together to create more opportunity for all of us.
Commemorative Bricks
Bricks are an ideal way to commemorate your family's support of the library, to celebrate a birth, graduation, anniversary or other special occasion, or to memorialize a loved one. Your bricks will become a permanent part of the grounds at the New Spencer Road Branch. Bricks an be purchased year-round and will be added to the Library throughout the year. Commemorate your gift with one of three brick options:

LEGACY BRICK - $500

8"x8" laser engraved brick placed in front
entrance walkway of library

Up to six (6) lines of 15 characters each including spaces & punctuation

Includes recognition
certificate and
replica donor brick

PREMIUM BRICK - $250

Donor's choice of brick placement:
- front entrance walkway
OR
- children's outdoor patio

4"x8" laser engraved commemorative brick

Up to three (3) lines of 15 characters each including spaces & punctuation

Engraved brick placed in the Children's Outdoor Patio

4"x8" laser engraved commemorative brick

Up to three (3) lines of 15 characters each including spaces & punctuation
Make your gift today!
Download the (re)Discover Commemorative Brick form or contact Karen Englert 636-441-2300, x1517 or kenglert@stchlibrary.org